For 2014, we used a costume that Simone Onnis helped us create. We then decorated it and sewed on big black rhinestone without using any glue. We didn't use any glue because we wanted to have the option of removing them and putting on a different design.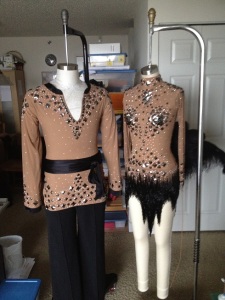 We covered the skirt with beads and attached feathers. To make the feathers to stay in place, we had to be creative. If you want to find out how we did it, you can learn it by reading How to Attach Feathers to a Latin Dress.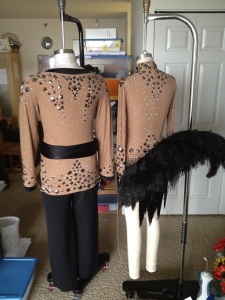 We used this design for a few competitions. This included Indiana Challenge in Merrillville, Indiana.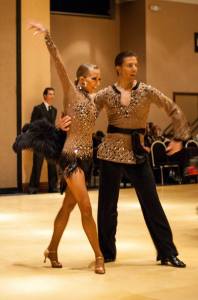 However, for 2015, we created a new design from the same outfit.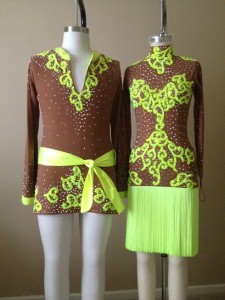 As you can see, the black rhinestones were removed and we created a new design out of lace. The skirt is made out of fringe and below the fringe is a stretchable satin.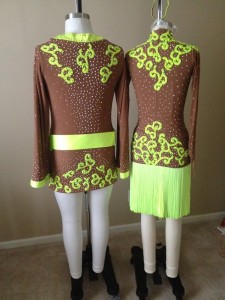 The costume in action at Nashville Starz Spectacular 2015.